Louis Jensen
Year Inducted: 2007
NAHS 1946 Graduate and Faculty 1957-1992
Assistant basketball, football, and baseball coach for 35 years.
Received college basketball scholarships to Indiana, Louisville, and Tennessee and was drafted by the Rochester Royals, professional basketball team.
Veteran of the Korean War and selected coach of the U.S. Army basketball team.
Billy Herman
Year Inducted: 2007
NAHS 1926 Graduate
Major league baseball second baseman, coach and manager 1931-1979
Inducted in the Baseball Hall of Fame and Indiana Baseball Hall of Fame
Ten-time major league baseball All-Star
Stephen Kime
Year Inducted: 2007
NAHS 1958 graduate
Captain in U.S. Navy and defense attaché to Russia from 1983-1985
Director of U.S. and International studies at the U.S. Naval Academy 1986-89
President of an education consortium for the military
Joe Dean
Year Inducted: 2007
NAHS Graduate 1948
All-SEC in basketball from 1949-52 at LSU
Athletic Director at LSU from 1987-2000
SEC college basketball television announcer
Jim Henry
Year Inducted: 2007
NAHS 1955 graduate
1955 Trester Award, 1st Team All-State as a senior and in the Indiana Basketball Hall of Fame
Scored 1998 points at Vanderbilt in basketball
Drafted by the Minneapolis Lakers of the NBA
Sherman Minton
Year Inducted: 2007
NAHS 1910 graduate
Supreme Court Justice for seven years appointed by President Harry S Truman
United States Senator from 1934-1940
Bridge over Ohio River named after him
William Vaughn Moody
Year Inducted: 2007
NAHS 1885 graduate
Harvard graduate and professor at the University of Chicago
Famous poet and dramtist
Wrote the play The Great Divide in 1906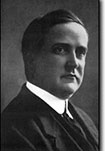 Charles Prosser
Year Inducted: 2007
NAHS teacher 1898-1900 and superintendent of New Albany Schools 1900-08
An author of the Smith-Hughes Act and considered the "Father of Vocational Education
First Executive Director for the Federal Board of Vocational Education
William Ryall
Year Inducted: 2007
NAHS 1958 graduate
Army colonel who won the Legion of Merit award and German Cross of Honor
Tennis "Coach of the Year" in the KIAC 8 times at IUS
28 years as an educator in Department of Defense Oversees School
Gerald Huth
Year Inducted: 2007
NAHS 1952 graduate
Played football at Wake Forest and is in the Wake Forest Hall of Fame
Played in the NFL on two world championship teams for the New York Giants and Philadelphia Eagles
Yvonne Grundy
Year Inducted: 2008
NAHS 1959 graduate
Board of Directors for Goodwill, Division Street School, Community Foundation of Southern Indiana and Carnegie Center
Hoosier Lifetime Award from LifeSpan Resources for volunteering
Elementary teacher for 34 years in New Albany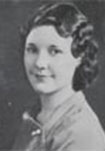 Thelma Bertrand
Year Inducted: 2008
NAHS 1933 graduate
40 year volunteer with Harvest Homecoming
A founder of the Council on Aging and appointed to the State Adult Guardianship Board
Received awards for volunteering from over ten different agencies including the AARP and the VFW
Alice Ranck Hettle
Year Inducted: 2008
NAHS teacher 1952-1986
Latin teacher and sponsor of the Junior Classical League
Indiana Teacher of the Year finalist and winner of the Excellence in Teaching Latin by the Classical Association
A Fulbright Scholar to the American Academy of the Classics in Rome
Harry Buerk
Year Inducted: 2008
NAHS 1879 graduate, Principle from 1903-1908, and Superintendent from 1908-1935
Named the "Father of Bulldog Atheletics" as he startd football at NAHS
Graduated from Harvard in 1884 as the top student in the class
NAHS football field is named after him
Jamey Aebersold
Year Inducted: 2008
NAHS 1957 Graduate
Internationally known jazz saxophonist
Developed "Play-a-long" discs to teach jazz
Winner of the Charles Lutton Man of Music Award
Edwin Hubble
Year Inducted: 2008
NAHS Teacher 1913-14
Discovered the galaxy beyond the Milky Way
Hubble Space Telescope named after him
One of Time magazine's 100 Greatest Scientist
Gordon Raney
Year Inducted: 2008
NAHS boys' basketball coach 1945-1952
Won 12 varsity letters at Hanover College
Compiled a record of 148-33 with 5 sectional, 4 regional, and 2 semi-state championships
Member of the Hanover College Hall of Fame and Indiana Basketball Hall of Fame
Dr. John Reisert
Year Inducted: 2008
NAHS Graduate 1948
One of thirty consultants selected to President Lyndon Johnson's War on Poverty program
At IUS, served as chair of the School of Education, dean of Academic Affairs, and Interim Chancellor
IUS Chancellor's Medallion Award recipient
Stan Sajko
Year Inducted: 2008
NAHS teacher 1948-73, athletic director 1973-86
Baseball coach for 25 years and in the Indiana Baseball Hall of Fame
Outstanding athlete at Indiana State University for football in 1947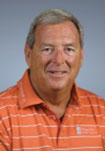 Fuzzy Zoeller
Year Inducted: 2008
NAHS Graduate 1970
Won the 1979 Masters tournament
Won the 1984 U.S. Open
In 1985 was given the Bob Jones Award for sportsmanship in golf
Selman Stewart Bowling
Year Inducted: 2009
NAHS 1923 graduate
Leader of the Pacific area deployment of PT boats during World War II
Received the Legion of Merit, Silver Star, and the Navy Distinguished Service medals
Author of the Officer Personnel Act of 1947
Delbert Brown
Year Inducted: 2009
NAHS faculty 1946-1954 and principal 1954-1976
Longest tenure of any NAHS principal
Helped develop the Prosser Vocational Program and adult educational programs
Started the Rotary Scholarship Banquet for the top 10% of the senior class
Dr. John Moody
Year Inducted: 2009
NAHS 1954 graduate and teacher 1960-1967
Developed a high school science research program at NAHS with 90% graduating college with science degrees
First full-time secondary education faculty member at IU Southeast
Winner of many teaching awards including, IU Southeast's Outstanding Teacher
Lola K. Sloan
Year Inducted: 2009
NAHS 1933 graduate
English teacher, dean of girls, and psychological case worker for NA-FC schools
Founder of the Floyd County Mental Health Chapter
Award-winning member of the Floyd County Historical Society, Humane Society, Animal Rescue League and Regional Youth Services
Robert Willman
Year Inducted: 2009
NAHS teacher 1946-1954 and administrator 1954-1979
First director of WNAS 88.1 FM; the first high school radio station in the world
President of the NA-FC Education Association and vice-president of the Indiana State Teacher's Association
NAHS public address announcer and spelling bee pronouncer
Guy Mackey
Year Inducted: 2009
NAHS 1925 Graduate
Football player at Purdue being All-American End in 1928
Purdue Athletics Director from 1942-1971 and inducted in the National Association of College Directors Hall of Fame
Namesake of Purdue's basketball arena
Kahler Flock
Year Inducted: 2009
NAHS 1943 Graduate
The first NAHS graduate to perform on Broadway. The play was Magdalena in 1948
Performed in the opera Carmen at the Hollywood Bowl
Locally, starred in many plays, like South Pacific and The Most Happy Fella
Bette Weber Flock
Year Inducted: 2009
NAHS 1949 Graduate
Winner of the New Albany Arts Council Arts de Medici Award and the Arts Council of Southern Indiana Lifetime Achievement Award
Resident choreographer for NAHS
Choreographed for Actors Theatre, The Music Theatre of Louisville and other theatres
Charles Ruter
Year Inducted: 2009
NAHS 1939 Graduate
Played basketball at Western Kentucky University and was on the team which was runner-up in the NIT
Track Official at the 1984 and 1996 Olympics and was Vice President of USA Track and Field
Member of ten different Halls of Fame and helped establish the one at NAHS
Alex Thom
Year Inducted: 2009
NAHS coach 1930-1952
NAHS Athletic Director 1952-1973
Football Coach (106-51-9), Track Coach (26 Sectionals) and assistant basketball coach
First athletic director at NAHS and was Indiana Athletic Director of the year in 1972
Member of Indiana Football and Monmouth College Halls of Fame
Tom Weatherston
Year Inducted: 2009
NAHS Teacher 1953-1991
First classroom theatre in the nation to provide free performances for all students
Developed the mini-musical which brought plays to all New Albany elementary and junior high schools
Life time Achievement Award presented by the Arts Council of Southern Indiana
Jeff Woodard
Year Inducted: 2009
NAHS 1979 Graduate
In the high jump, twice won sectional twice regional, once runner-up and in 1977 state champion
Holds the state record for high jump at 7'-1 1/4"
Attended the University of Alabama on scholarship, was five time All-American, and in 1980 was the NCAA High Jump Champion
Richard Stein
Year Inducted: 2010
NAHS 1943 Graduate
Went to Milligan College, Duke, Notre Dame, and the University of Louisville for Naval studies and law
U.S. Attorney appointed by President John Kennedy
Legal counsel for Eli Lilly and Public Service Indiana
Thomas Deem
Year Inducted: 2010
NAHS 1943 Graduate
Navy Lieutenant with the Fleet Logistic Air Wing, U. S. Pacific Fleet
College president at Yakima Valley, Logan and Prairie State
All-State Football at NA
James Bright
Year Inducted: 2010
NAHS 1970 Graduate
Executive Director, Global Operations Public Relations for Ford Motors
Journalism professor at Indiana University
Developed and lead the Ford Volunteer Corps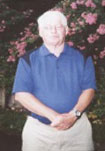 Jacque Hunter
Year Inducted: 2010
NAHS 1957 Graduate
Owner of properties and shopping centers in Florida and Indiana
Began the NAHS softball program and coached for 31 seasons
1987 Softball State Champs
William Kaiser
Year Inducted: 2010
NAHS 1944 Graduate
Graduated from Notre Dame as a Navy Ensign
For 42 years was an employee, president, director and Chairman of the Board at Your Community Bank
Charter member of the Mayor's Prayer Breakfast
Edward Mann Lewis
Year Inducted: 2010
NAHS 1881 Graduate
Fought in Spanish-American War and World War I
Attended West Point and earned the rank of Major General
Won the Distinguished Service Medal, the Victory Medal with three bronze stars, and six additional military honors from four other countries
Don Loughmiller
Year Inducted: 2010
NAHS 1950 graduate and teacher 1959-1995
On the 1950 NAHS Final Four basketball team and played at LSU
Track and Cross Country coach and has volunteered over 50 years for NAHS athletics
Associate Director of Indiana Basketball Hall of Fame
Jerrol Miles
Year Inducted: 2010
NAHS 1957 Graduate
Senior Vice President of National City Ban
Winner of Chancellor's Medallion from IUS
President and owner of Milestone Realty Group
Edward Roth
Year Inducted: 2010
NAHS 1946 Graduate
Varsity letters awarded at NAHS (7) and Hanover College (3) in baseball, basketball and football
Developed "Teachers Teaching Teachers to Teach"
Indiana Administrator of the Year for District 8 in 1982
Miriam Haskell
Year Inducted: 2010
NAHS 1917 Graduate
Famous jewelry designer
Founder of jewelry line still in operation today
Donated large amounts of time and money to New Albany after the '37 flood
John Willman
Year Inducted: 2011
NAHS 1963 graduate
Teacher, coach and athletic director at Hazelwood 1967-2001
Indiana State Teacher's Association Vice President and local President's Award winner in 2001
Camille Wright Thompson
Year Inducted: 2011
NAHS 1973 Graduate
Olympic swimmer at the 1976 Montreal Olympics earning a 2nd in 400 medley relay, 4th in the 100 butterfly, and 9th in the 200 butterfly
3 Gold Medals at the 1975 Pan American Games in the 100 butterfly, 200 butterfly, and 400 medley relay
Norman Melhiser
Year Inducted: 2011
NAHS 1953 Graduate
One of the owners of Melhiser, Endres and Tucker CPAs
Named a "Distinguished Hoosier" in 2009, a "Man of Distinction" by Community Action of Southern Indiana in 2010, and many other awards
Helped bring the MBA degree to IUS and taught in the program
Charles "Boots" Bensing
Year Inducted: 2011
NAHS 1939 Graduate
Attended NAHS basketball games for 76 years both home and away missing only three games
One of the organizers of the NAHS Adult Booster Club raising money for all athletic teams and assisted the marching band with funds for uniforms
Helped develop the NAHS Hall of Fame
Walt Ferber
Year Inducted: 2011
NAHS 1974 Graduate
Sports director for WITZ radio and play-by-play announcer
Winner of ten sports broadcasting awards including the IHSAA Distinguished Media Award
Inducted into the ISSA Hall of Fame
Etelka Rockenbach
Year Inducted: 2011
NAHS 1901 graduate and teacher 1914-1954
Taught German and Latin and served on the State Board of Education
Chairman of the Republican Women's League and vice-president of the National League of Women Voters
73 year member of Tri Kappa and held every office in the organization
Diana Keithley
Year Inducted: 2011
NAHS 1961 Graduate
Elementary School track, basketball, and volleyball coach from 1965-1985
In 1964, selected for the Women's World Softball Tournament All-Star Team
Member of the BPW Hoosiers Softball team which is in the Indiana ASA Hall of Fame
Marilyn Schultz
Year Inducted: 2011
NAHS 1963 Graduate
Spokesperson and lead plaintiff in the lawsuit against NBC to allow women into positions of authority and editorial influence
One of the Washington Press Club's "American Women Who Changed the Face of Journalism"
Gary Austin
Year Inducted: 2011
NAHS 1957 Graduate and Faculty 1962-1998
Played on the only undefeated football team in the history of NAHS in 1954
Coached football, wrestling, boys golf, and girls golf
Athletic Director for 12 years winning the Athletic Director of the Year in 1991 and the Charles F. Mass Distinguished Service Award
Frank Clipp
Year Inducted: 2012
NAHS 1913 Graduate
President of Mutual Trust and Deposit Company from 1939-1961 and was the State Vice President of the American Bankers Association
Member of the New Albany Park Board, Floyd County Hospital Board of Directors and the New Albany Chamber of Commerce
President of the New Albany School Board on several occasions
James M. Hammond III
Year Inducted: 2012
NAHS 1966 Graduate
President and CEO of INARF (Indiana Association of Rehabilitation Facilities)
Member of Indiana's Advisory Council on Exceptional Learners and the State Use Programs Assocication
Co-founder of the Bette Bennett Hammond Scholarship which has awarded thousands of dollars to New Albany students
Michael Hammond
Year Inducted: 2012
NAHS 1968 Graduate
Chief Executive Officer of Pricewaterhouse Coopers Securities LLC; co-founder and principal of Hammond Hanlon Camp
Member of many boards including Vanderbilt University School of Law Alumni and Graham Global Investment Fund Ltd
Co-founder of the Bette Bennett Hammond Scholarship which has awarded thousands of dollars to New Albany students
Kenny Head
Year Inducted: 2012
NAHS 1965 Graduate
Twice selected by Scholastic Magazine as a High School Track and Field All-American after setting a state record in the 440
Received a Track and Field athletic scholarship to the University of New Mexico and was the Mountain West Conference Champion in the 440 in 1967
Inducted in the Indiana Track and Field Hall of Fame in 1978
Thomas "Bucky" Landgraf
Year Inducted: 2012
NAHS 1965 Graduate
4-year varsity letter winner in swimming, 4-time state finalist, and set 7 NAHS records
At Indiana State University, 2-time NCAA qualifier, 3-time Conference First Team member, and set three school records
Swimming and Water Polo "Coach of the Year" winner a combined 139 times while coaching 283 All-Americans
Paul Poff
Year Inducted: 2012
NAHS 1951 Graduate
Captain, MVP, All-Conference, All-Sectional, Regional, Semi-State, State, and Indiana All-Star while playing basketball at NA
Was on the Indiana University 1953 NCAA championship team and two Big Ten championship teams
In 2004 was inducted in the Indiana High School Basketball Hall of Fame
Magdalene Deuser Reimann
Year Inducted: 2012
NAHS 1936 Graduate
President for 14 years of the Women's Auxiliary to the United Federation of Postal Clerks
National chairman of the AFL-CIO Auxiliaries and 40 years as a Democratic precinct committeewoman
American Cancer Society local president from 1975-1978 and received an award for her years of service
L.S. "Doc" Rose
Year Inducted: 2012
NAHS 1923 graduate and teacher 1931-1970
Science teacher and founder of the Science Club
To continue education, earned a Bachelor of Law degree from the Jefferson School of Law and Juris Doctor from the University of Louisville in 1936
Educator known for tough classes that prepared students for life
Rubin Sher
Year Inducted: 2012
NAHS teacher 1964-1986
Started the orchestra program for NA-FC schools and the Floyd County Youth Symphony
In 1975, the NAHS orchestra played at the Midwest Band and Orchestra Clinic in Chicago
Awards include the Lifetime Achievement Award from the Arts Council of Southern Indiana
Donald Sodrel
Year Inducted: 2012
NAHS 1950 Graduate
Retired as a Commander in the United States Navy
Serving the Boys and Girls Club of Kentuckiana, founded a club in New Albany
Member of NAHS Alumni Memorial Fund, Trash Force, the Senior Games and many other community groups
James Thorton
Year Inducted: 2012
NAHS 1946 graduate
In 1971, founded the Thornton Oil Corporation which now has over 160 stores/stations in multiple states
Charitable contributions to the Speed Museum, the 21st Century Park group, and Thunder Over Louisville
Created the "Thornton Way" of business using team work, integrity, and respect
Phil Thrasher
Year Inducted: 2012
NAHS teacher 1955-1995
Began the Wrestling program in 1955 and coached for 40 years with 14 sectional, 6 regional, 3 semi-state, 1 state runner-up, and 5 individual title
High school wrestling individual champion, US Olympic trial runner-up, and Indiana University scholarship recipient
Inducted in the Indiana Wrestling Coaches Hall of Fame in 1974
Phyllis Breen Cogan
Year Inducted: 2013
NAHS 1964 Graduate
Career Army Nurse
Robert F Dusch
Year Inducted: 2013
NAHS 1962 graduate and teacher 1966-201
Started the Case Methods TV Government class and taught AP U.S. History
Inducted in the Indiana Tennis Hall of Fame in 1996 and awarded the Ed Yarbrough Community Tennis Award
34 years on the New Albany Police Merit Board
Tennis Coach, 1968-2014+
Lillian Emery
Year Inducted: 2013
NAHS 1905 Graduate
NAFC elementary educator/principal - 1913-1955
Lee Kelly
Year Inducted: 2013
Hank Klein
Year Inducted: 2013
Don Mcmahel
Year Inducted: 2013
NAHS 1948 Graduate
Music teacher 1959-1993 - many places
Walter Poff
Year Inducted: 2013
NAHS 1949 Graduate
Basketball star
Businessman
Muriel Ryall
Year Inducted: 2013
NAHS Class of 1922
English teacher - 1926-1971
Sam Shine
Year Inducted: 2013
NAHS Class of 1951
CEO Samtec
Steve Sipes
Year Inducted: 2013
NAHS 1967 Graduate
Educator and principal NAHS - 1972-2009
Stanley Starks
Year Inducted: 2013
Bulldog Bus driver - 1951-1975 (+five more years at S. Ellen Jones)
John Stotsenburg
Year Inducted: 2013
NAHS 1876 Graduate
Colonel in the U.S. Army
Killed in Philippine-American War - 1899
A fort is named for him in the Philippines
Ruth Braeutigam
Year Inducted: 2014
NAHS 1932 Graduate and Faculty 1936-1977
Taught American History, social studies, and psycology
Voluteered for many organizations including the Culbertson Mansion, New Albany-Floyd County Animal Shelter, Floyd County Museum, and Friends of Fairview Cemetery
Provided generous donations to numerous local causes
Robert E. Carter
Year Inducted: 2014
NAHS Faculty 1945-1975
Graduated first in his class from Indiana University School of Music in 1938 where he sang in The Gentlemen from Indiana Quartet and played violin with the IU Symphony
NAHS Choral Director for 30 years and Director of Fine Arts for NAFCS
Co-founded the Floyd County Council of the Arts
Fifty year member of the Kiwanis Club of New Albany
Sam Chaplala
Year Inducted: 2014
NAHS 1999 Graduate
Held weightlifting records in the Special Olympics in Indiana, Kentucky, Illinois, and Tennessee
Set three national weightlifting records
Received the ACR's 2003 Citizenship Award
Tom Chapala
Year Inducted: 2014
NAHS Faculty 1972-2001
While playing football at UK, was a member of the famous"Thin Thirty"
Taught science and coached football, track, and cross county at NAHS
Was on the board of Rauch Industries and a volunteer for Special Olympics
William Cochran
Year Inducted: 2014
NAHS 1952 Graduate
Served Disitrict 72 in the Indiana house of Representatives for 34 years
Helped secure funding for the IUS campus development
Helped create the Clark-Floyd Tourism Bureau, establish the Falls of the Ohio State Park, and convert the Culbertson Mansion into a State Historic Site
Received the Distinguished Service Medal from IUS, the Welsh-Bowen Distinguished Public Official Award from Hoosiers of Higher Education, and the Sagamore of the Wabash Award
Jim Dickman
Year Inducted: 2014
NAHS 1961 Graduate and Faculty 1966-1998
Estalished the honors math program and began computer programming classes at NAHS
Led NAHS to a State Championship in soccer and was Indiana Soccer Coach of the Year in 1972 and 1975
1987 NA-FC Teacher of the Year, semi-finalist in the 1988 Presidential Awards for Excellence in Science and Mathemetics Teaching Program, 1997 Chicago's Outstanding Teacher Award
Terry Eiler
Year Inducted: 2014
NAHS 1962 Graduate
Co-founder of the School of Visual Communication
Selected as the Kodak Professor to Australias Queensland College of Art, Griffith University
Tom Hutchinson
Year Inducted: 2014
NAHS 1959 Graduate
Named All-American in 1962
First round pick for the Cleveland Browns in 1963
UK retired his jersey in 1992
Tomoko Ikeda Kikkawa
Year Inducted: 2014
NAHS 1964 Graduate
First foreign exchange student at NAHS
Fought for world peace
Alice Phillips Miles
Year Inducted: 2014
NAHS 1958 Graduate and NA-FC Faculty 1977-2003
NAFC school nurse from 1977-2003
Awarded Anna Kathryn Hickerson Award for Diversity
Achieved Woman of Distinction award
Vernon Niemeier
Year Inducted: 2014
NAHS 1963 Graduate and NAHS Faculty 1984-2010
First NAPD juvenile officer
Helped develop "Stranger Danger" program
Served 12 years on New Albany City Council
Served as City Council president in 1991
President of Harvest Homecoming Committee
Steve Perkins
Year Inducted: 2014
NAHS 1987 Graduate
Wrote Latin for Dummies
Awarded Lilly Teacher Creativity Fellowship
Board Chair of The Summit Academy in Indianapolis
Edgar Abell
Year Inducted: 2015
Scribner High School 1943 Graduate
Class President and Valedictorian
Served as Advisor to the city's Human Rights Commission and was President of Community Democrat Action Organization
First African American member of the Kiwanis Club (1969) and was past Master of St. John's Masonic Lodge #8 F&M
Assisted in organizing the first Harvest Homecoming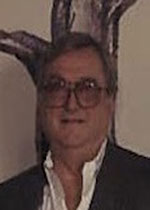 Robert Applegate
Year Inducted: 2015
NAHS 1943 Graduate
Member of the American Institute of Architects, the Inidana Institute of Architects, and a registered architect with the National Council of Architects
Authored Architecture of New Albany, Indiana 1899-1990
Was President of the Kiwanis Club, President of the Historical Society, Director's Board of Historic New Albany 1968-79, and founding member of the Ohio Greenway Development Commision
Carol Waston Atz
Year Inducted: 2015
NAHS 1961 Graduate and NA-FC Faculty 1988-2013
First female director in New Albany Floyd County School system
Served as Director of Human Resources from 1988 until her death in 2013
Served on many different boards and committees, but was most known for serving on the district Multicultural Advisory Board
Evelyn Cooper
Year Inducted: 2015
Faculty 1959, 1968-1997
Served as an exemplory NAHS mathematics teacher for 30 years
One of the pioneers and most vital leaders of the girls' sports at NAHS, starting in the mid-1970s
Co-sponsored the Future Teachers of America while at NAHS
Craig Flora
Year Inducted: 2015
NAHS 1965 Graduate and NAHS Faculty 1969-2003
Started the girls' cross country team in 1979
Taught English and speech, and served as audio visual coordinator until 1976
Held the rank of department chair of the English department
Meet director for the New Albany Relays since 1977
Dr. William Garner, Jr.
Year Inducted: 2015
NAHS 1943 Graduate
He and his father were instrumental in opening Floyd Memorial Hospital in State Street in the mid-1950s
Worked as a general surgeon since earning his degree before he was 22
Served in the U.S. Air Force in the late 1950s
Forrest McCaffry
Year Inducted: 2015
NAHS Faculty 1952-1989
Head football coach from 1952 to 1974, still taught for 15 years after retiring as coach
Known as the 'winningest football coach in school history' with a 122-81-9 record
A section of Locust Street next to the school was named after him following his death in 2002
A scholarship named in his honor is given to a graduating senior each year
A. Fielder Myers
Year Inducted: 2015
NAHS Faculty 1944-1963
Among many accomplishments in teaching Orchestra, he became Director of Instrumental Music at all levels
An authority on Abraham Lincoln, he became the first and only instructor in Civil War History and helped establish the Civil War Round Table
Was made chairman of the New Albany Sesquicentennial Pageant in 1963, but died before the event could take place
Robert Oakes
Year Inducted: 2015
NAHS 1940 Graduate
Served as a B-17 radio operator in the 15th Air Corp, flying in 31 bombing missions, and spending seven months as a prisoner of war
Was president of the Rotary Club, a member of the Exchange Club, president of New Albany Country Club, and has served in many capacities as an officer of Valley View Golf Club
He is a lifelong member of the St. Marks UCC Church, the VFW, the American Legion, the ex POW's Association, and a Charter Member of the WWII Museum in New Orleans,
Was a member of the American Institute of Architects, the Indiana Society of Architects, and the Allied Architects and Engineers of Indianapolis
Robert L. Ritz
Year Inducted: 2015
NAHS 1943 Graduate
Joined the U.S. Army following graduation and served during WWII in the Pacific theater
Was a member of the American Institute of Architects, the Legislative Study Commission of the Administrative Building Council of Indiana, and the Indiana Society of Architects, where he served as a director
Was a past president of the Lions Club of New Albany and, as a lifetime member of the Central Christian Church, he served as deacon, elder, and trustee and at various times as President of the Board
Edward Siegel
Year Inducted: 2015
NAHS 1950 Graduate
Earned six varsity letters at NAHS and was inducted into the Indiana Basketball Hall of Fame
Earned 16 coach of the year awards during his 33 years of coaching and was selected five times as teacher of the year by the seniors at Pike High School
In December of 2004, Pike High School held a ceremony naming its gymnasium after him
In 2010 the Indiana Basketball Coaches Association presented him the Virgil Sweet Award for dedication to the success of Indiana High School Basketball
Mary Ann Burd Sodrel
Year Inducted: 2015
NAHS 1952 Graduate
Worked as financial director at Interfaith Community Council and served as a director of the Retired and Senior Volunteer Program
Helped found Trash Force, Inc.
Has won the Bishop's Award for Outstanding Service, the Golden Hoosier Award, and the Center of Women and Families' coveted Woman of Distinction Award
Susan L. Adams
Year Inducted: 2016
Taught choir, hand bells, and general music at Floyd Central Jr. High for 35 years
Music director at Central Christian Church for 25 years
Helped create The Chalice Hymnal
Membership in several music clubs and associations
William H. Beach
Year Inducted: 2016
NAHS 1955 Graduate
Founded Beach Mold & Tool in 1972
58th largest injection molder in North America
Customers include fortune 500 companies
Inducted into the Junior Achievement of Kentuckiana Business Hall of Fame in 2005
Jim Binkley
Year Inducted: 2016
NAHS 1963 Graduate
Two undefeated dual meet seasons wrestling for NAHS
Finished 4th in the Big Ten Wrestling Tournament
Serves as assistant coach under Eric Burres for NAHS
Gordon Bocock
Year Inducted: 2016
NAHS 1963 Graduate
Ran cross country at NAHS, then went on to break records in college
Was named most valuable to Cumberland athletics for four years
Was selected coach of the year nine times
Head Umpire for the 2001/2012/2016 Olympic track team selections
Leland Howard
Year Inducted: 2016
NAHS faculty 1970-2009
Gave the German program a much needed boost
Exposed students to german music through his piano and accordion music
Headed up five different German clubs that combined to make up the Deutsche-Oesterreichische Gesellschaft
David Longest
Year Inducted: 2016
NAHS 1972 Graduate
NAHS faculty 1982-2012
Inducted into the Indiana Thespian Hall of Fame
Gave a great boost to NAHS theatre program
Gene Murphy
Year Inducted: 2016
NAHS 1974 Graduate
Lettered in 4 sports in one year
Served in the Army during the Korean War
Laid the foundation for the Providence athletics program
Gary Richmer
Year Inducted: 2016
NAHS 1968 Graduate
Member of the National Honor Scociety
Director of Engineering in the US Department of Defense
Provided hands on support to our troops in the field
John Webb
Year Inducted: 2016
NAHS 1962 Graduate
Captain of the swim team and freestyle State Campion
Became National Champion and National Record holder
Coached a silver medalist for the 2000 Sydney Olympics
Named Texas coach of the year twice
Robert Wright
Year Inducted: 2016
NAHS 1963 Graduate
Member of the National Honor Society
Fellow of the Royal Historical Society in London